Wildcat Club
Gifts to the Wildcat club provide program support for our teams, benefit 200+ student-athletes, enhance 5 facilities, and inspire coaches and athletes to give 100% in competition
Wildcat Tradition
Energized by what the future holds for them, I invite you to invest in the Wildcat tradition of strong academics and athletic performance. Annual contributions from alumni, corporate partners, parents, and friends provide program support for our teams, enhance facilities, enable multi-day travel, and attract competitive student-athletes.
Classroom Success
Wildcats scored on the field and in class in Spring 2021 and as NEAC Scholar-Athletes in the 2020-21 academic year.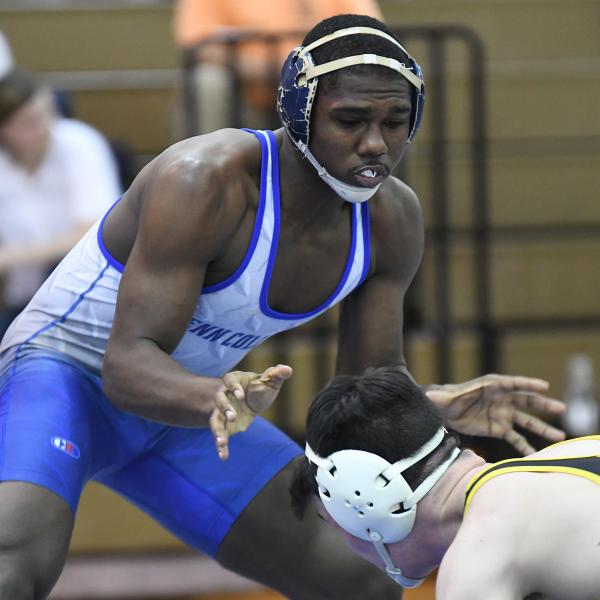 Our People
Contributions from Wildcat Club members make it possible for student-athletes like me to participate in the sports we love. We appreciate the continued support and look forward to everyone cheering us on from the sidelines.
Colin G. Browne Jr.
Human Services & Restorative Justice, wrestling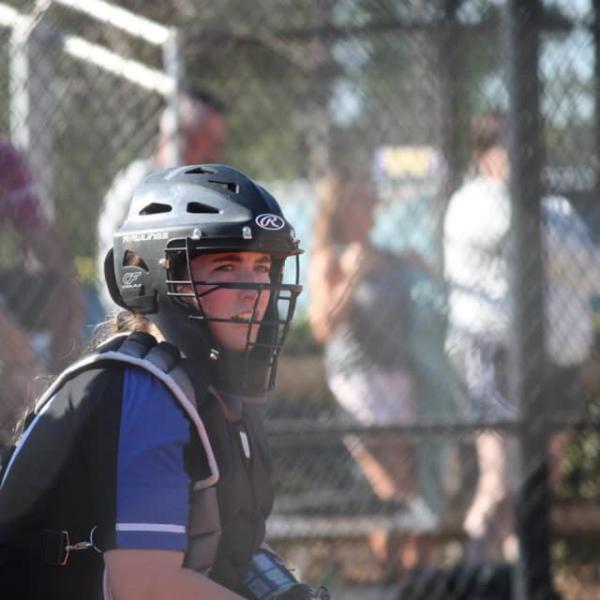 Our People
I chose Penn College because of the endless opportunities for academic and athletic success. The academic staff is genuine about your success, and offers their help every step of the way. PCT professors are also very helpful to student athletes as they respect your passion for the game and help you to achieve your goals to win on and off the field.
Gillian Sinnott
Nursing program, catcher, SAAC President
Corporate Donors
Penn College Wildcats Give Thanks for UPMC Field
Individual Donors
Make a gift now
William & Laura Becker
Kimberly Calvert
Sharon Fulton
Davie Jane Gilmour
Brian & Michelle Layne
Klingerman Family
Chris & Wendy '03 Miller
Robert & Anna Miller
Michael Reed
Elliott & Carolyn Strickland
Jeffrey Umosella
Jack & Lisa Walker
Paul & Cynthia Barnhart
Loni Kline
Christopher Lyon
Jerry '75 & Fern McNett
Maria McNett '09
Michelle McNett '08
Todd '86 & Shelley Moore
Timothy & Tiffany Rissel
Kyle & Jordyn Smith
Timothy & Christine Weigle
Sharon Wozny
John & Liz Vandevere
Tom '67 & June '71 Kilgus Zimmerman
Anonymous
BBLB Company
Jeremy & Robyn Bottorf
Steven '08 and Sarah Bull
Justin & Kim Cassel
Gary Clark
Dewart Livestock Market, Inc.
Larry & Barbara Ermol
Anthony Flint
William Henderson
Bruce R. Hironimus '75
Christopher Howard
Kevin & Maria Jackowsky
Chris Lyon
Hailey & Blake Brissette-Mathias
Avonacile Morton
Tyler Myers '13
Anthony Pace
Jonathan & Thelma Reed
Leann Ritter
Tina Saxe
Schindler Elevator Corporation
The Skwirut Family
K.C. '00 & Becky '03 Shaner
Colleen Smith
Robert & Susan Storch
Mike & Robin Sulesky
Anonymous
Monica Allen
John M. Arrigonie
Val Baier '87
Jennifer Baker '09, '14
Craig Benner
Nevin Benner
Pauline Benner
Matt J. Blymier
Michael Borelli
Carl & Jessica Bower
Marc Bridgens
Frank Brouse '80
Broadmoor Landscaping
George & Karen Brown
Thomas & Kelly Butzler
Lissette Carnegie
Shari Cartwright
Gregory Citeroni
William '67 & Kim Collins
Janelle Kalbach
Richard L. & Margaret C. Kallenborn
Rodger Cook & Frances Knott
James & Lorraine Coombes
Deer View Homes, LLC
Joan Domnick
John and Lois Fitzsimmons
Stephen Gilbody '84
David & Katherine Johnson
Robert Kassoway
Albert & Ethel Krise
Gerald & Suzanne Lewis
James M. & Sharon K. Lewis
Patti Lopez
Danielle Mangene
Lorenzo Marefka '15
Carl & Patricia McCartney
Tom & Paula McCartney
Maxine Mead
Scott & Deborah Mease
Jamie R. Miller
David Mills
Jonathan & Paula Minichino
Kevin Morder
Allison Ott
Brian Parker '97
Terri Perry
Devon Sanders '19
Glenn '88 & Myra '85 Shaffer
Heather '08 & Michael Shaffer
Thomas Shepherd
Ericka A. Shoemaker
Alex Slota
George & Anna Smith
Michael R. & Alys B. Snoke
James W. Snyder '83
Splain Funeral Company, LLC.
Mike Tate
Brian & Eustatia Tombs
Gary J. & Marilou Trimber
Dolores Wachter
Susan Welshans '86, '99
Bradly Williams
Jordan Williams
F. Jay Widney
Thomas M. Wivell
Levon Whitmyer '93, '94
Paul & Ellen Woodruff
Kathy Zakarian
Derrick E. and Leslie Zechman
Anonymous
Rick & Brenda Artley
Sara Bailey
Scott & Kelly Baker
Jerome & Kathey Bernhard
Francis Bickel
Frank Bickel Jr.
Elizabeth Burkhardt
David Capone
James D. Carpenter '71
Albert Dettorre Jr.
William Dietz
Thomas Dominick
James '93 & D'Arcy Fedorko
Eric Fegley
Peggy Fitzsimmons
Chasity Foerster
Schuyler & Denise '82 Frey
Bryan Gould
Laurie Gunder
Patrick & Kimberly Henigin
Bob Hensley
Mark & Lisa Hoover
Angela Hunley
Chad Karstetter '99
Bertram Kern
Troy & Deneene Klinger
Nancy Knadler
Gregory & Jennifer Kramer
David La Torre
Carleigh Madden
Michael & Karen Marron
Scott & Deborah K. Mease
Kevin McNamara '72
Kathleen Moffit
William & Cathy O'Brien
Michael & Tiffany Olmstead
Sarah Penton
Barbara Polatz
Mark Reasner '87
Billie Resnick
Patrick & Patricia Reynolds
Arlene Rice
Daniel Riggs
Jamie Roth
Jay K. Rusnock
Sechrist Veal
William Sheehan
The Skwirut Family
Steven Smith
Michael & Vernonic Splain
Barry & Kristina Steinbacher
Jennifer Stone
The Russell Hall Co.
Roberto Valentin '08
Marco & Amy Vietti
Denise Walker
Gail Walker
Marsha Wehr
Tom Wilson
Richard & Doris Witmer
Arianna Young
Darryl & Cynthia Young
Join the Wildcat Club Today!
You can designate your gift to honor your favorite student-athlete, team, or coach.
Send a check to:
(payable to Penn College Foundation)
Wildcat Club, DIF 64
Pennsylvania College of Technology
One College Avenue
Williamsport, PA 17701
Call us: 570.320.8020
Levels and Benefits
Individual Member Benefits

$50-$99




Members

$100-$249




Blue & Gray Level

$250-$499




Varsity Level

$500-$999




Captain's Level

$1,000+




Coach's Level

Online & print recognition
Quarterly Roar e-newsletter
Wildcat decal
Reception with coaches & student-athletes
Online Athletics Store discount
Penn College gear
Wildcat lapel pin
Invitation to & recognition at Hall of Fame Induction Banquet
Opportunity to be a sideline coach during one game per year with the team of your choice

(2 persons maximum)
Corporate Partner Benefits

$500-$999




Gray Level

$1,000-$2,499




Blue Level

$2,500+




Wildcat Level

Online & print recognition
Company name listed in game programs
Quarterly Roar e-newsletter
Verbal recognition at any home event with an announcer


(m/w soccer, m/w basketball, volleyball, wrestling)

Reception with coaches & student-athletes
Logo recognition in Quarterly Roar e-newsletter
Company name & logo listed on the Wildcat Athletics website
Company logo on a banner displayed at on-campus athletic events
Corporate Partner Day at one on-campus athletic event per year with the opportunity to be a sideline coach