Parent & Family Newsletter
Spring 2019, Issue 2
Summer is in full bloom and that means it is time to start preparing for fall, and more importantly, the fall eBill due date of August 5. As this date approaches, phone calls, emails and walk-in visitors to the Financial Aid Office increase dramatically. We want to maximize your student's opportunities for financial aid and we encourage questions. We also want you and your student to avoid potentially unnecessary wait times or late fees, and offer these recommendations:
Double-check all financial aid applications to ensure they are submitted and complete.
Review any letters or emails sent to you in recent weeks by the Financial Aid Office, PHEAA, Federal Student Aid or any external agency or lender. If action is required, do not delay.
Check SIS for financial information, including an estimate of the cost of attendance (COA) for the 2019-2020 academic year, as we detailed in previous Spring newsletter. Note that, at this time, the Fall COA on SIS is based on the actual number of credits for which your student is scheduled, whereas Spring COA is based on an estimate of 15 credits.
The Financial Aid Office does not process tuition waivers, reductions or payments from college savings plans or external scholarships, nor can it take payments from students or parents. Contact the Bursar's Office with questions related to these topics.
The Financial Aid Office Staff continue to review aid applications to determine eligibility for Fall Semester. We thank you in advance for your patience during this very busy time!
Reminder of upcoming deadlines:
Parent Access to Student Records
On-Campus Housing Information
Fall 2019 On-Campus Housing Check-In
New Students
On-campus housing and Welcome Weekend check-in will be Saturday, August 17, at assigned times between 8 a.m. and 4 p.m. in the Bush Campus Center and will utilize a card-swipe check-in process. If you have been issued your Penn College ID, bring it to the Campus Center for check-in to expedite the process. New student check-in times are as follows (scheduled by last name):
• A-F: 8-10 a.m.
• G-K: 10 a.m.-noon
• L- Q: noon-2 p.m.
• R-Z: 2-4 p.m.
Returning Students
Returning Students can check in on Sunday, August 18 between the hours of 9 a.m. and 4 p.m. at the main gate of their assigned residence hall. Students in Rose Street Commons should report to the Dauphin Hall Residence Life Office.
Additional information can be found at: https://www.pct.edu/campus-life/orientation/welcome-weekend
Meningitis Documentation
As a reminder, all students are required to have had the meningitis vaccination within the past five years and provide required documentation prior to moving into on-campus housing. For more information and documentation forms, visit the College Health Services Website:
https://www.pct.edu/campus-life/college-health-services
On-Campus Housing Availability
Is your student still working on finalizing his/her living arrangements? Limited space is still available in On-Campus Housing for both new and returning students. If you would like additional information, contact the Residence Life Office at (570) 320-8023 or check out our website at: https://www.pct.edu/campus-life/campus-housing. On-Campus housing gives students the convenience, security and support they need to be successful in their course of study and helps them meet people and become immersed in campus life.
As a parent of a college student, you play a key role in your student's health and wellness. Even though your child may be miles away from home, you will still be a primary source of health information for them. We hope the following information will assist you in helping your student make a healthy transition to college life.
Immunizations, Health History and Physical Examinations
• Are your student's immunizations up to date? Boosters for meningitis and tetanus/diphtheria/pertussis may be needed. On campus housing students are required to have the meningitis vaccine (one dose after their 16th birthday.) Submit immunization records to College Health Services by following the instructions on the Health Records/Immunization Requirements page. If your student needs a medical or religious exemption from the Penn College immunization requirements, please visit the Waiver Request Form.
• A pre-college physical exam is not required by Pennsylvania College of Technology. However, many parents and students choose to have this done before starting college; this is a good time to update any needed immunizations and for your student to discuss any health concerns or questions with their healthcare provider. (Athletics and Nursing and Health Science programs have their own requirements for physical exams and/or health requirements.)
• All students must have an incoming health history on file with College Health Services. If your student has a chronic or recurrent health problem, send a summary letter from your local physician with your student. The summary letter can be turned in to College Health Services and added to your student's Electronic Medical Record (EMR).
• Make sure your student knows their current medications and allergies.
Decision-Making Skills
• It may be a good idea to talk with your student about decisions they are likely to encounter at college, such as alcohol and other drug use, managing time, getting adequate sleep, stress management, nutrition, fitness, sexual behavior, and financial responsibility.
• Let them know what your expectations are and that you are available to listen.
• As your student's healthcare provider while at college, we are legally required to protect the privacy of their health information. If your student is 18 years of age or older, we cannot provide you with any of their health information, including billing information, unless they sign a release of information form. This form can be filled out in our office (The Bush Campus Center, room 150.)
Self-Care
Suggested health supplies to send to college with your student. *Some of these items are also available in the College Health Services Self-Care area for free:
• A thermometer
• *Pain relievers (like Tylenol and Ibuprofen)
• *Cold/sinus medicine (like Sudafed)
• Cough syrup (like Robitussin or Mucinex)
• *Hand sanitizer
• Sunscreen
• Allergy medicine (like Allegra, Zyrtec, or Claritin)
• *First aid supplies, including Band-Aids, antibiotic ointment for cuts/scrapes, hydrocortisone cream for rashes and itching, ice pack
Care for Ongoing Conditions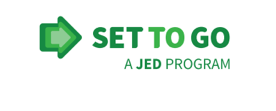 • Have a plan in place for your student to manage any chronic conditions.
• If your student has Attention Deficit Disorder (Add/ADHD) learning disabilities, psychological disabilities, and/or physical disabilities, please contact Disability Services.
• If your student would benefit from ongoing counseling support, please contact Counseling Services.
We are here to help your student succeed by providing quality healthcare, education, and health promotion. Contact us at collegehealth@pct.edu for any questions or concerns.

Preparing for college is more than just academics and testing. Being emotionally ready creates the greatest opportunity for success. Students and families, Set to Go (https://www.settogo.org/)
is your guide to the transition from high school to college and adulthood. Students can learn how to identify and develop important emotional and practical skills, increase knowledge of important physical and mental health issues, and receive guidance about adjusting to life at college. Parents, this guide will better inform you about basic life skills, social and emotional skills, mental health and substance abuse literacy, and the transition to college, and provide related resources. If you have questions, please don't hesitate to contact Counseling Services, (570) 327-4765 or visit https://www.pct.edu/campus-life/counseling-services for additional information.
Penn Pals Program Helps New Wildcats
Penn Pals is a peer mentoring program designed to help any first-year student transition smoothly into life on campus. Current Penn College students volunteer for the program and receive training in the spring semester, then over the summer months and into the fall semester, new students can request to be paired up with them. Students can ask questions about on-campus living, classroom expectations, and any other issues that might be on their mind as they get ready to face this new experience. The pairs interact during the summer via email or text messaging and then try to meet up face-to-face when they arrive on campus. The "pal" sometimes serves as a first crucial contact on campus until students can begin to build a bigger social circle. These experienced student volunteers often say they wish they had a "Penn Pal" when they started out to help ease the stress and confusion often experienced during those first few weeks. In fact, some of our volunteers become Penn Pals because they had a "Penn Pal" when they first began their education here and they say it really helped them settle in. Please encourage your son or daughter to consider requesting a Penn Pal; it can be a helpful, and fun, experience. Students can request a Penn Pal by completing the request form at:
https://www.pct.edu/academics/academic-success/penn-pals
Or by contacting Melissa Stocum at pennpals@pct.edu
Institutional Advancement
Pennsylvania Residents and PA State Grant News
"I moved off campus for the academic year and I did not think I would need any sort of dining plan, but now that the year started I wish I would have gotten one" -Lauren P.
We often hear that after a few weeks of living "on their own," students realize that planning, cooking, and cleaning up after their meals isn't always as easy as they anticipated.
Penn College Dining Services offers a variety of dining plans and dining options to meet the needs of our students. Spanning the entire campus, our dining locations include an all you care to eat buffet, salad bars, pizzas, made-to-order deli and hot sandwiches, homemade entrees, fresh soups, gourmet coffee, and quick-service convenience store items.
A dining plan not only guarantees that your student has access to meals throughout the day, but it is also a great way to help your student adjust to a new life away from family and friends. Our dining halls are natural gathering places for students. Having a dining plan allows your student to join in the social aspect of college life by meeting friends for meals and special events, or to meet other classmates to study and work on projects.
Another advantage of having a dining plan is access to GET. Enhancing the dining experience, GET is our mobile and online application that allows students to order food ahead of time, check balances and add funds to a dining account.
To help make the decision of which plan is right for your student, we recommend the following:
Commuter / Off-Campus Students
All commuter and off-campus students should invest in a dining plan. We recommend starting with the 50- or 80- meal block plan. This will ensure that your student is getting nutritious, home-style meals. Flex dollars are included with these plans and can be used to purchase convenience items such as milk, bread or a box of cereal.
Declining Balance plans are another great option. Declining balances work like a debit card and can be used to buy full meals or grocery items found in our dining units.
Resident Students
All resident students must select a board plan as outlined in their housing contract.
For more information on all of our dining plans, dining units, or the GET app, visit dining@pct.edu, or contact the Dining Services office at dining@pct.edu or 570-327-4767.

Important Dining Plan Dates – Fall 2019
Aug. 17 Dining Plans Begin
Aug. 23 Last day to request a Dining Plan change
Nov. 28 - 30 Thanksgiving Vacation - No Board or Block Meals
Dec. 13 Fall Semester Dining Plans End
To connect with other parents and family members, join our Penn College Parents & Families Facebook group.
The end is near! Top off your student's successful semester with one of these great Wildcat Wishes Packages – Munchies, Ice Cream Sundae Treat, Exam Cram
Munchies
Got the munchies? This package supplies chips, nachos, dip, salsa and soda for your student's munchies craving.
Ice Cream Sundae Treat
I scream, you scream, we all scream for ice cream. This package includes 2 pints ice cream of your student's choice along with ice cream cones and an assortment of toppings.
Exam Cram
Exam coming up? This snack pack will help your student "power" through their exam. Package includes Pop-tarts, microwave popcorn, snickers bar, Nutri-grain bar, Power Bar, Almonds and two Rockstar energy drinks.